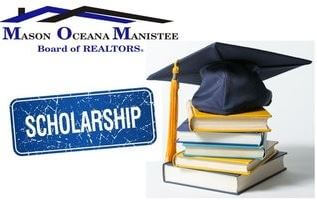 MOM Board of REALTORS® Expands Its Scholarship Program Once Again!
The Mason Oceana Manistee Board of REALTORS® announced that it awards a scholarship to a student in each of the three counties it serves.
The MOM Board Scholarship Fund began Nov.21, 2005, and it started out awarding scholarships on a rotating basis for graduating seniors in Mason, Oceana and Manistee counties. The first scholarship went to a graduating senior from Manistee High school, back in May 2006.
Through the years, the organization worked to build the fund to where it can now give to a student in each county. The scholarships are awarded each year at the recipient's high school awards ceremony.
This year a student at Shelby High School was awarded the MOM Board Scholarship for Oceana County. Evelyn Vinke presented the award at Shelby's Ceremony.
This year a student at Ludington High School was awarded the MOM Board Scholarship for Mason County. Steve Winczewski presented the award at LHS's Ceremony.
This year a student at Manistee High School was awarded the MOM Board Scholarship for Manistee County. This award was presented at the Manistee HS Ceremony.
Fundraisers are planned throughout the year through its annual MOM Board Golf Scramble and a "Scholarship Fund Agent Challenge" that includes a stipulation that agents donate $10 from each closing to be matched by their respective broker.
Members of the MOM Board 's Scholarship Committee include: Chair - Rick Quinn, Sue Payne, Evelyn Vinke, Steve Winczewski, & Brian Mulherin.
Join the Fight for Fair Housing!
The key to ending discrimination in real estate isn't this ad.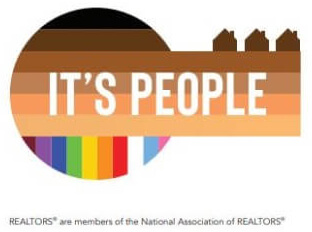 If recent events have taught us anything, it's this: we have more work to do. Racism is real, tragically so. Discrimination, in all its forms, still casts a long shadow in this country, and too many are being denied the opportunities that all Americans deserve. Our commitment to the diverse communities we serve starts with a Code of Ethics. Our code sets a higher standard for fairness in housing than any federal law, it's backed by a culture of member accountability, and it extends to our work on Capitol Hill, where we continue to advocate for meaningful change.
At the National Association of REALTORS® we believe that fairness is worth fighting for, and we won't stop until the fight is won. Because that's who we are.
If you experience or witness discrimination in real estate, we urge you to report it. 
Visit hud.gov/fairhousing to file a complaint with the Department of Housing and Urban Development.


Provide equal professional service without regard to the race, color, religion, gender (sex), disability (handicap), familial status, national origin, sexual orientation or gender identity of any prospective client, customer, or of the residents of any community.
Keep informed about fair housing law and practices, improving my clients' and customers' opportunities and my business.
Develop advertising that indicates that everyone is welcome and no one is excluded;, expanding my client's and customer's opportunities to see, buy, or lease property.
Inform my clients and customers about their rights and responsibilities under the fair housing laws by providing brochures and other information.
Document my efforts to provide professional service, which will assist me in becoming a more responsive and successful REALTOR®.
Refuse to tolerate non-compliance.
Learn about those who are different from me, and celebrate those differences.
Take a positive approach to fair housing practices and aspire to follow the spirit as well as the letter of the law.
Develop and implement fair housing practices for my firm to carry out the spirit of this declaration
Links:
NAR Fair Housing
That's Who We R Fair Housing Assets
NAR Changes to Article 10